President@TGSF.org Carol Dauley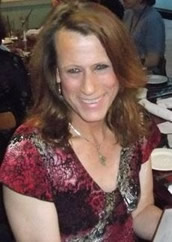 Carol came to TGSF in 2008, worked on Cotillion 2009 and was elected Education Co – Chair in April 2009. Carol was also awarded the 2009 Ginny Knuth Volunteer award for her work on Cotillion and Pride 2009.
Carol was elected President in May of 2010 on a platform of TGSF becoming a volunteer community service organization for the Transgender and mainstream community's.
Carol Dauley has been a resident of the SF bay area since 1967. Her family started many of the Flea Markets in the bay area and northern California.
Carol is an Audio Engineer for the Stagehands union in SF ( IATSE local 16 ) where she has been working in live audio and corporate presentations for 25 years.
Carol also works for Chabot College in Hayward at the Reed L. Bufffington Visual and Performing Arts Center.
Carol is the proud single parent of her daughter.